RHDS Catalyst Change-Out Services for Nghi Son Refinery and Petrochemical LLC
Post date: Thứ năm, 21/11/2019
The scope of this job consisted of catalyst unloading and loading of 02 modules ( included 12 reactors) for Nghi Son Refinery & Petrochemical (NSRP) in Vietnam.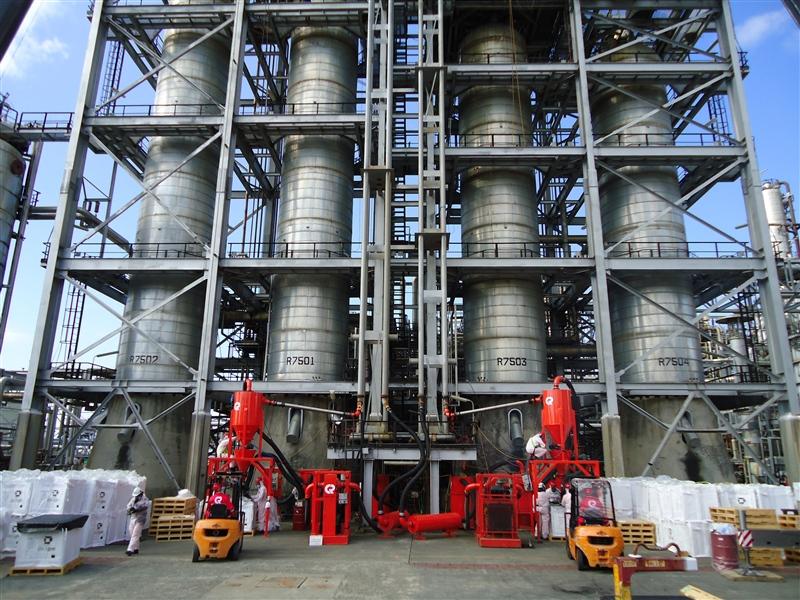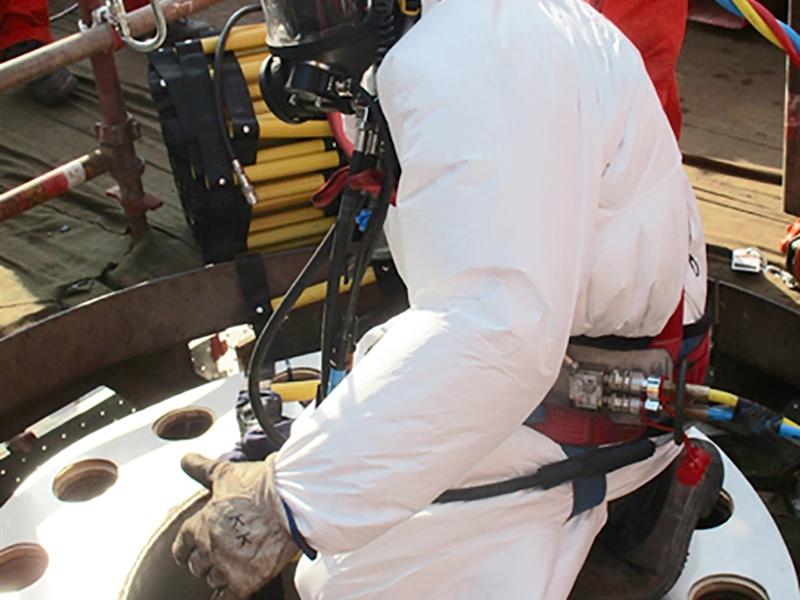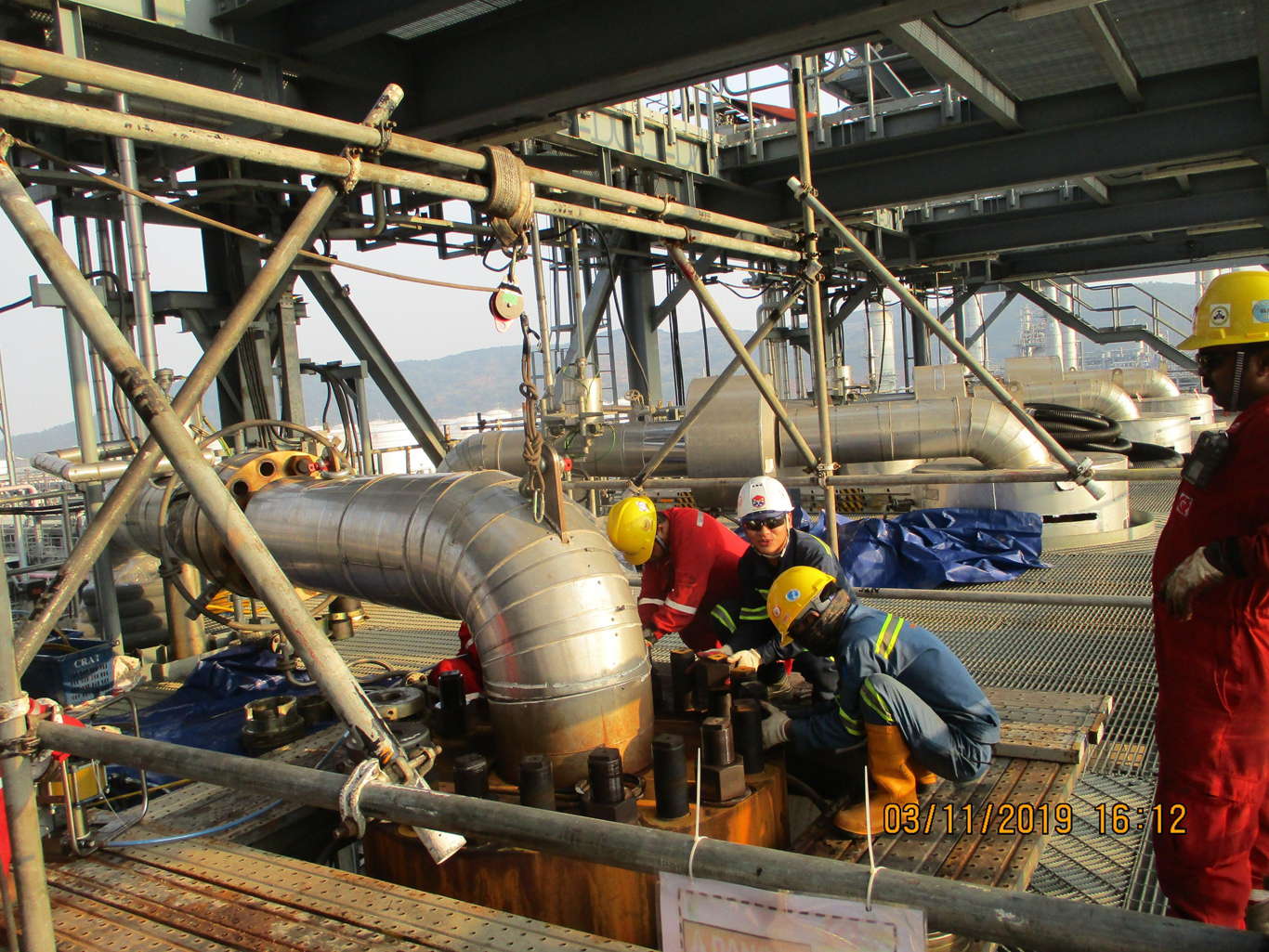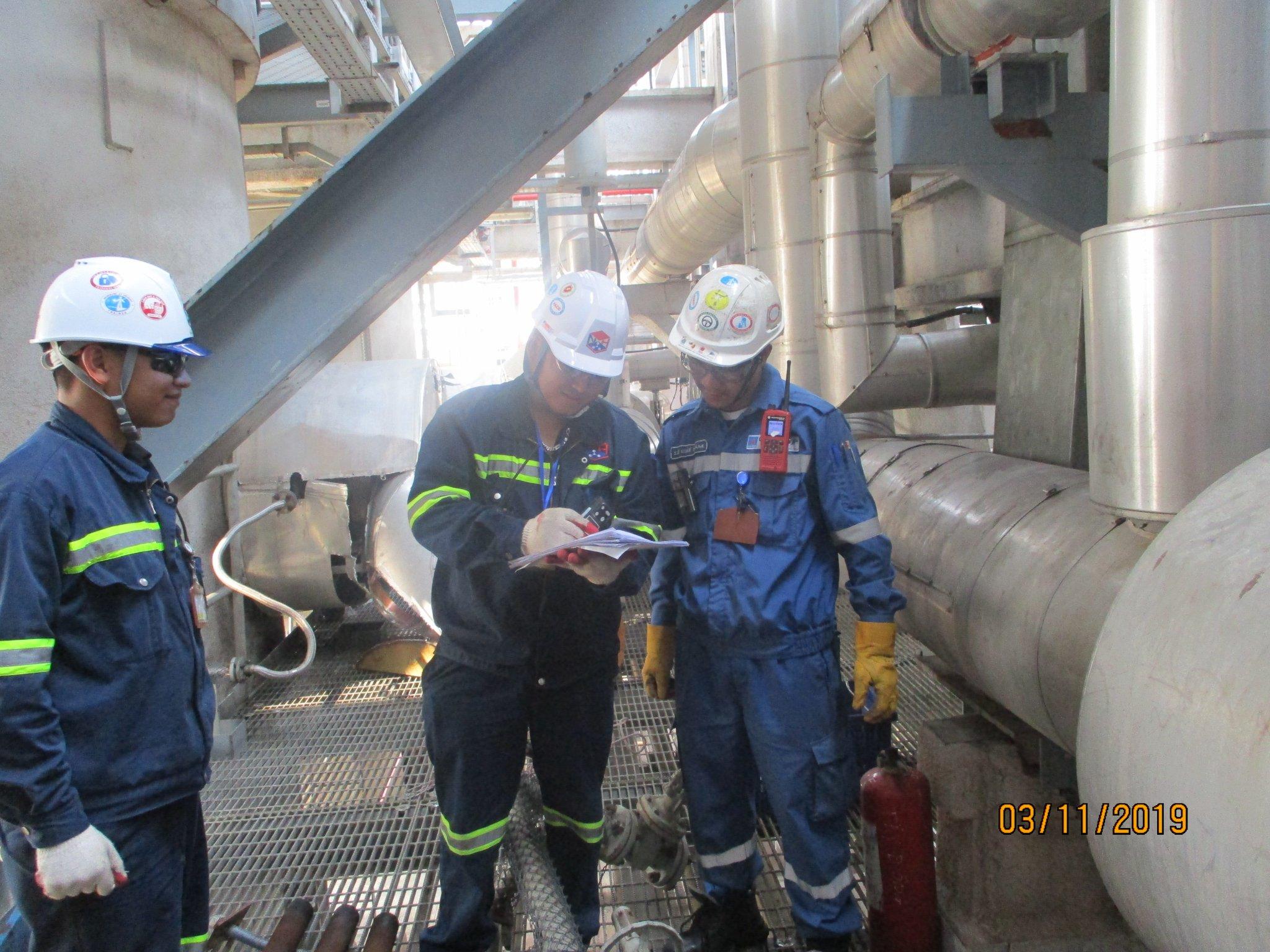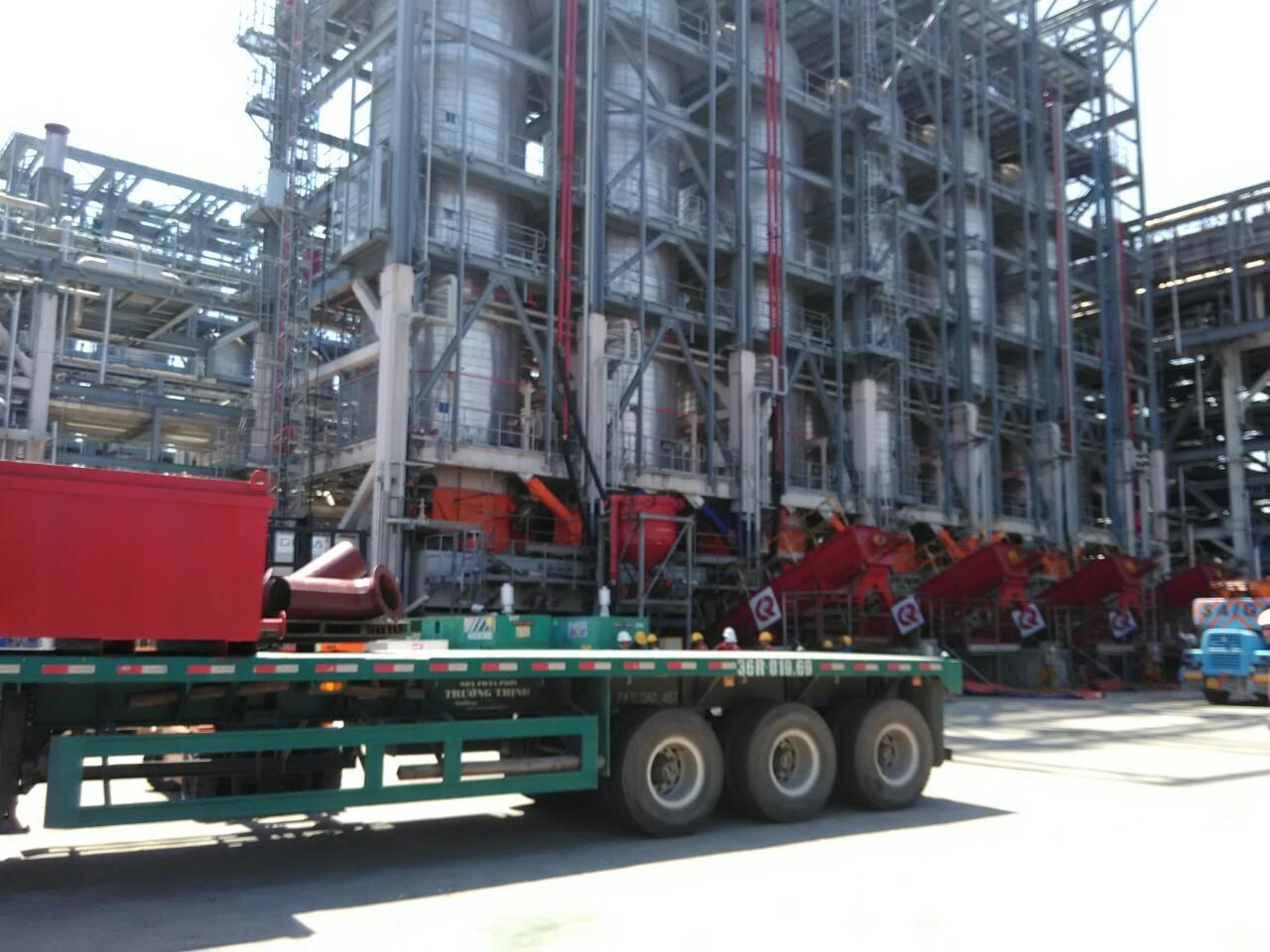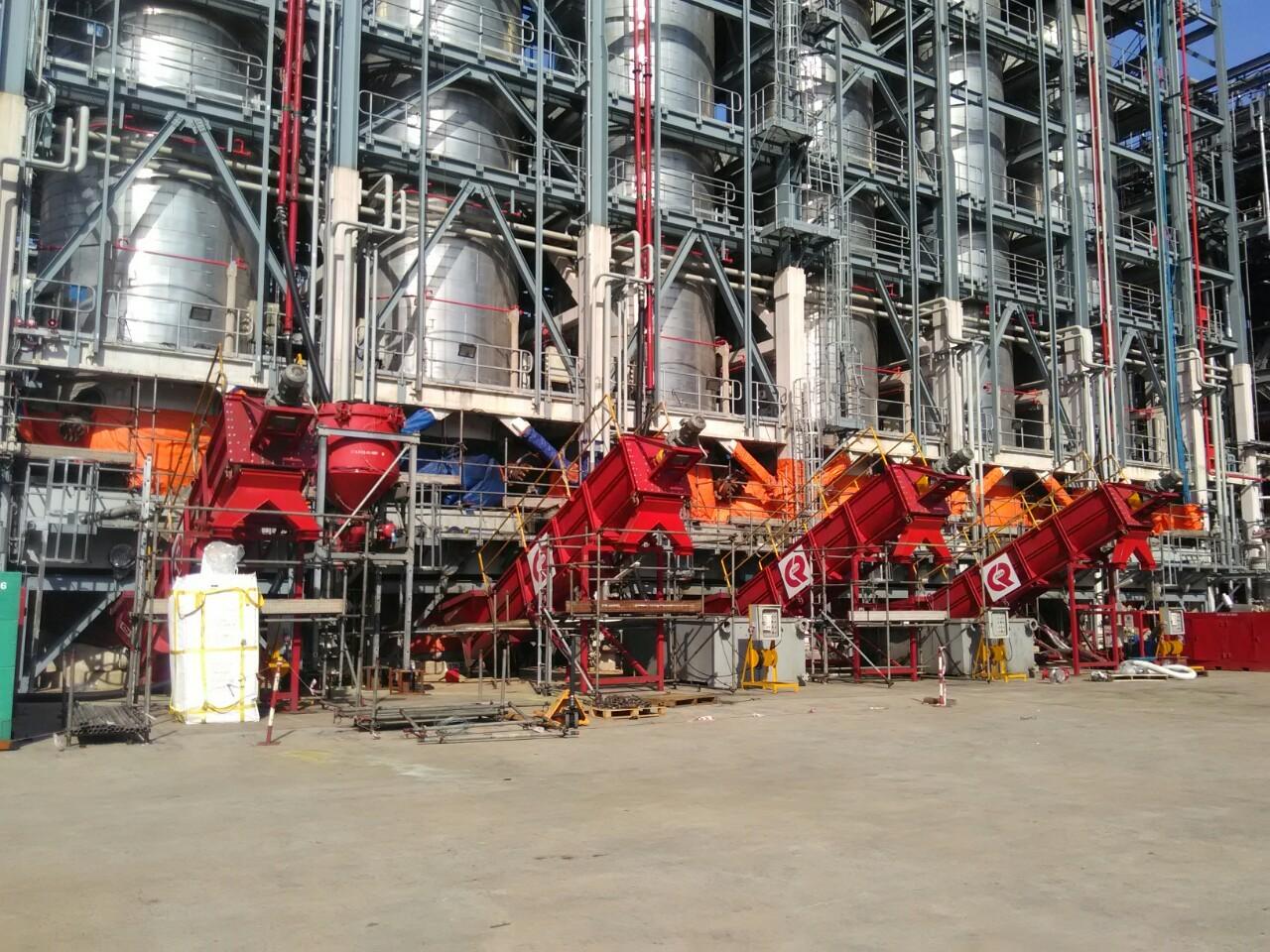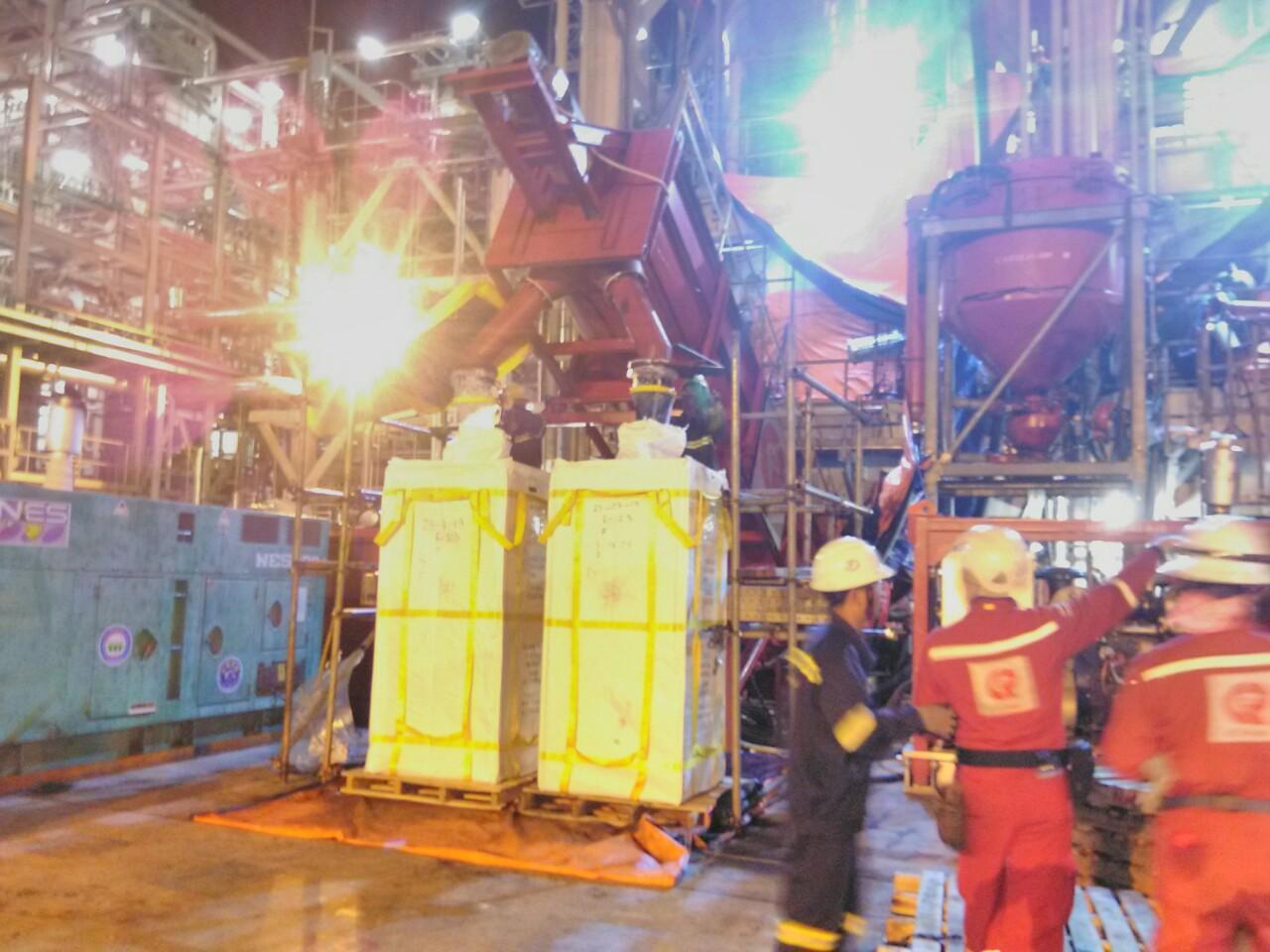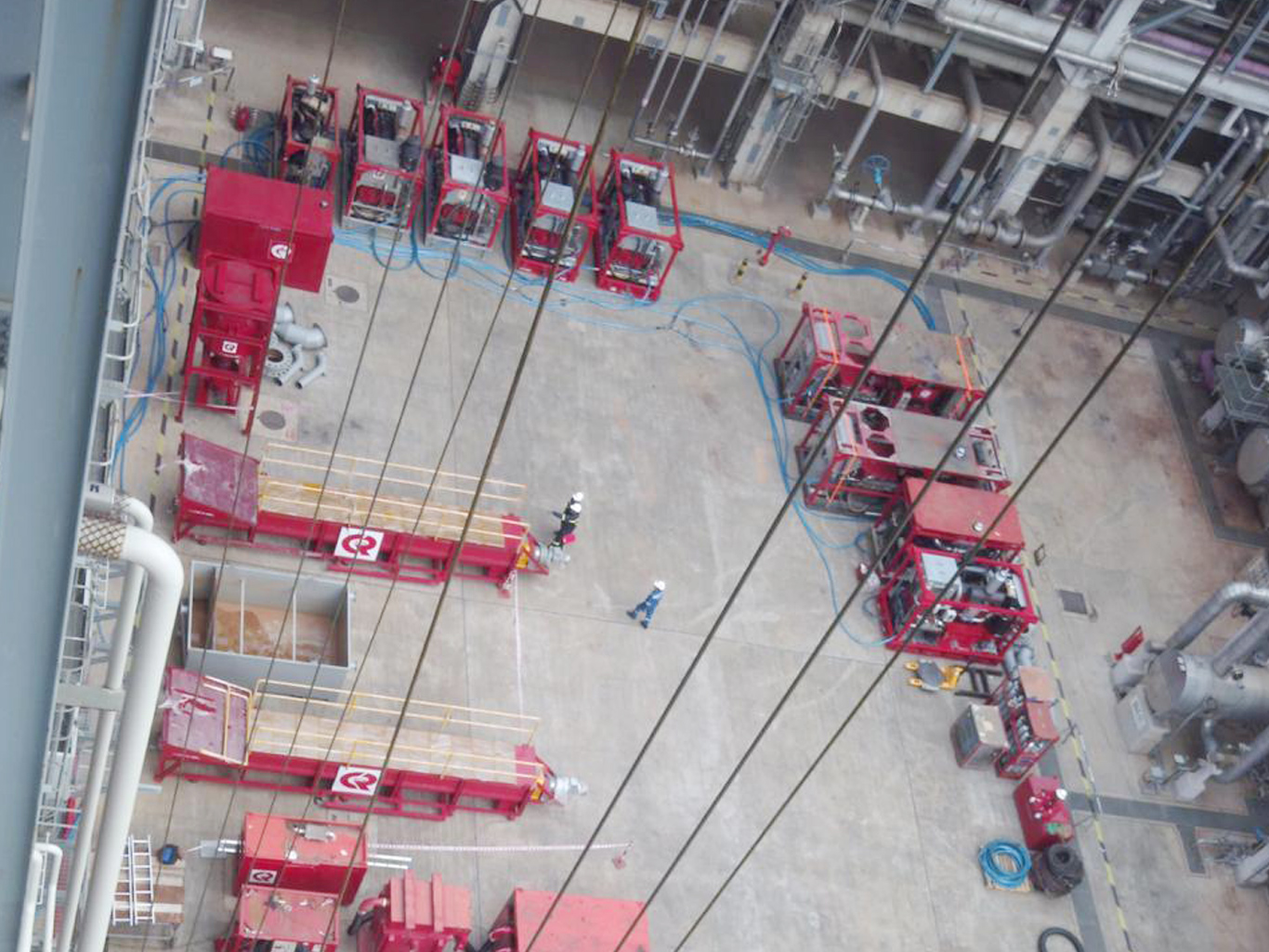 Faced with such a short duration to perform the whole change-out, Ngan Hai JSC prepared twelve sets of teams and 30 container of equipment to execute the work as efficiently as possible. Ngan Hai JSC's own innovative technologies were introduced to help increase efficiency even further. Such technologies included the automated four-drum tipper, CHEP bins and One-Way Packaging (OWP) bags. These innovations were designed to improve the efficiency and safety of catalyst unloading.

Overall, the job was completed safely and on time. The client was very grateful for Ngan Hai JSC's hard work, inventive approach and attention to safety.